Bing aims for evergreen
Microsoft seems to have already accepted that using Chromium saves you a lot of trouble, so it will also be what you use for your Bingbot. To a large extent I think it's positive news for SEO, because it makes the way in which the two search engines (good, one and a half) analyze websites a little more uniform. 
https://searchengineland.com/bingbot-goes-evergreen-323216
Google says that you don't need other tools for your links, that with GSC you are going to burn
Well, not everyone believed it. Let's remember that GSC only gives a sample of links -and we're talking about a sample of the links that Google has, not the total links that there may be- but they insist that this is enough.
https://www.seroundtable.com/google-link-tool-28348.html
About Hrefs and everything behind them 
A very interesting presentation of Patrick Stox around the hreflangs, a world that always seems to generate doubts and that Google has always highlighted as a very important factor when configuring our meta information correctly.
Google redesigns Google Shopping to go for all as ecommerce
It looks like Google is going to take it more and more seriously to compete with Amazon on its terrain. They are now redesigning Google Shopping to be, increasingly, a space in which to buy directly from Google. What I would like to see is how much pressure the search engine will withstand, because between Google Shopping, new adword formats, Rich Snippets (which often make searches stay on Google and do not reach the pages that create the content) organic content is increasingly difficult, especially for shopping searches.
https://marketing4ecommerce.net/google-shopping-lanza-su-nuevo-ecommerce-en-estados-unidos-un-rediseno-para-plantar-cara-a-amazon/
Use Emojis in Data Studio panels
I really liked this idea. Simple and very visual. Use emojis for the DataStudio bread and put them adapting the dimensions so you don't have to be uploading images. Simple and very well thought out.
https://www.wissi.fr/blog/analytics/20191010/google-data-studio-emoji-for-picture-dimension/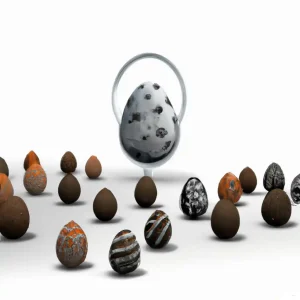 It is well known that there are two things in...
Read More